My Blog
Posts for: July, 2016
By Fioritto Family Dental
July 21, 2016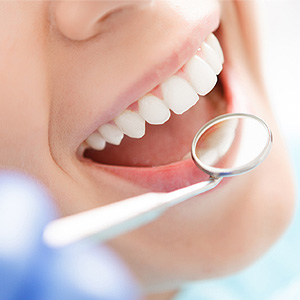 Acquired Immune Deficiency Syndrome (AIDS) jolted our collective consciousness in the 1980s. The deadly disease caused by the human immunodeficiency virus (HIV) had no known cure and, at the time, no effective treatment.
HIV is a retrovirus, a virus with a genetic makeup and reproduction system differing from other kinds. After taking up permanent residency in the body, HIV begins "hijacking" the replication process of cells in the body's immune system and replacing it with a copy of its own. This destroys the cells' ability to protect the body from hostile organisms. As the virus affects more and more cells, the patient's condition ultimately develops into AIDS.
An estimated 35 million people worldwide (1.2 million in the U.S.) are currently infected with the virus. Thanks to new antiretroviral drugs, though, HIV can be kept from accelerating into AIDS. While their condition remains serious, many HIV positive patients can now live long and relatively normal lives. Even so, having the virus requires them to pay close attention to their health, including their mouth.
Even while stalled from becoming AIDS, HIV can still cause oral problems for 30 to 80% of patients. The fungal infection candidiasis (also known as thrush) is the most common of these problems, which appears as lesions, cracking skin or creamy white patches on the tongue or palate that easily bleed. Patients also have higher risks for dry mouth, oral cancer and periodontal (gum) disease.
HIV positive patients must practice diligent daily oral care and see their dentist for checkups regularly. Prevention, early diagnosis and treatment can keep gum disease and other damaging conditions under control. Monitoring oral health is also important because certain mouth conditions could be an early sign the infection is entering a new advanced stage in the body that requires additional attention.
Keeping vigilant in all aspects of health is a way of life for someone with HIV. Such vigilance, though, can help them maintain a healthy mouth and even prolong their life.
If you would like more information on how to manage oral care with HIV, please contact us or schedule an appointment for a consultation.
By Fioritto Family Dental
July 06, 2016
Let's say you're traveling to Italy to surprise your girlfriend, who is competing in an alpine ski race… and when you lower the scarf that's covering your face, you reveal to the assembled paparazzi that one of your front teeth is missing. What will you do about this dental dilemma?
Sound far-fetched? It recently happened to one of the most recognized figures in sports — Tiger Woods. There's still some uncertainty about exactly how this tooth was taken out: Was it a collision with a cameraman, as Woods' agent reported… or did Woods already have some problems with the tooth, as others have speculated? We still don't know for sure, but the big question is: What happens next?
Fortunately, contemporary dentistry offers several good solutions for the problem of missing teeth. Which one is best? It depends on each individual's particular situation.
Let's say that the visible part of the tooth (the crown) has been damaged by a dental trauma (such as a collision or a blow to the face), but the tooth still has healthy roots. In this case, it's often possible to keep the roots and replace the tooth above the gum line with a crown restoration (also called a cap). Crowns are generally made to order in a dental lab, and are placed on a prepared tooth in a procedure that requires two office visits: one to prepare the tooth for restoration and to make a model of the mouth and the second to place the custom-manufactured crown and complete the restoration. However, in some cases, crowns can be made on special machinery right in the dental office, and placed during the same visit.
But what happens if the root isn't viable — for example, if the tooth is deeply fractured, or completely knocked out and unable to be successfully re-implanted?
In that case, a dental implant is probably the best option for tooth replacement. An implant consists of a screw-like post of titanium metal that is inserted into the jawbone during a minor surgical procedure. Titanium has a unique property: It can fuse with living bone tissue, allowing it to act as a secure anchor for the replacement tooth system. The crown of the implant is similar to the one mentioned above, except that it's made to attach to the titanium implant instead of the natural tooth.
Dental implants look, function and "feel" just like natural teeth — and with proper care, they can last a lifetime. Although they may be initially expensive, their quality and longevity makes them a good value over the long term. A less-costly alternative is traditional bridgework — but this method requires some dental work on the adjacent, healthy teeth; plus, it isn't expected to last as long as an implant, and it may make the teeth more prone to problems down the road.
What will the acclaimed golfer do? No doubt Tiger's dentist will help him make the right tooth-replacement decision.
If you have a gap in your grin — whatever the cause — contact us or schedule an appointment for a consultation, and find out which tooth-replacement system is right for you. You can learn more in the Dear Doctor magazine articles "Dental Implant Surgery" and "Crowns & Bridgework."